That's it! Thank you for subscribing to our newsletter!
Industry trends and training resources
Keep yourself updated with the latest events
Featured Projects
Mr. Brown's Classroom – An interactive lesson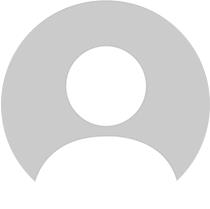 How will you protect your young?
Upcoming Events
Getting Started with Adobe Captivate - eLearning Authoring
Webinar
Tue, October 26, 2021
09:30 - 10:30 IST
Asia/Kolkata
Creators' Workshop Series: Create your first eLearning project with Adobe Captivate
Webinar
Wed, November 3, 2021
08:00 - 10:00 PDT
America/Los_Angeles
eLearning Unplugged with Adobe Captivate: Secrets to creating winning projects
Webinar
Thu, January 28, 2021
08:00 - 09:00 PT
America/Los_Angeles
Missed your favorite sessions or want to rewatch them? Head to Adobe eLearning Community to watch the recordings, now: elearning.adobe.com/2021/09/adobe-elearning-world-2021-watch-session-recordings/?sdid=Recordings_...
#adobeelearningworld2021
#elearning
...

See More

See Less
Join Dr. Pooja Jaisingh for an extensive hands-on workshop on October 6th, and take a big leap forward in authoring your eLearning projects. Register now: cpwebinar-creatorsworkshop-oct6.meetus.adobeevents.com/
#elearning
#instructionaldesigner
...

See More

See Less
Join Rob Porter and Jamal Watkins in a detailed chat about the unique 'Headless LMS' capability in Adobe Captivate Prime and how enterprises can use it to deliver learning seamlessly across global locations. Register for free bit.ly/3h6kKo8 #AdobeeLearningWorld2021
...

See More

See Less