That's it! Thank you for subscribing to our newsletter!
Featured Projects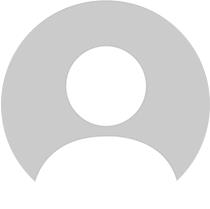 Upcoming Events
Getting Started with Adobe Captivate - eLearning Authoring
Webinar
Tue, June 29, 2021
09:30 - 10:30 IST
Asia/Kolkata
Creators' Workshop Series: Create your first eLearning project with Adobe Captivate
Webinar
Tue, June 29, 2021
08:00 - 10:00 PDT
America/Los_Angeles
eLearning Unplugged with Adobe Captivate: Secrets to creating winning projects
Webinar
Thu, January 28, 2021
08:00 - 09:00 PT
America/Los_Angeles
Integrate with leading martech tools such as Adobe Experience Manager Sites and Marketo Engage to drive deeper engagement retention marketing campaigns. Take proactive decisions based on customer learning patterns and boost brand loyalty with Adobe Captivate Prime LMS. Request for a demo adobe.ly/3zO1GCP #ModernLearningExperiences #RethinkLearning
...

See More

See Less
Deliver quick and effective learning modules to your frontline employees at the point of need with #AdobeCaptivatePrime LMS. Request for a demo today adobe.ly/3xlaONi.
#ModernLearningExperiences
#RethinkLearning
...

See More

See Less
Breaking your courses into multiple topics is key to ensure that learners cover all modules before their final assessments. Visit our Learning Hub today for detailed tutorials on creating effective branching scenarios. Learn how you can get started with multi-module branching: elearning.adobe.com/learning_hub
...

See More

See Less
Have you saved the dates for Adobe eLearning World 2021 yet? Join us this September and dive right into the realm of eLearning with hands-on workshops, masterclasses and so much more. What are you waiting for? Register now: www.adobeelearningworld.com?ag=AEW-SP
...

See More

See Less
Think you're an Adobe Captivate expert? Put your skills to the test with the Adobe eLearning Showcase Challenge. Submit your project and stand a chance to win a gift card worth $500!
elearning.adobe.com/2021/06/aesc-summer-2021/
...

See More

See Less
eLearning Industry recognizes Adobe Captivate Prime for its capabilities around delivering micro learning modules. Read more about how #AdobeCaptivatePrime delivers, tracks and recommends micro learning modules. adobe.ly/3vdXWaq
#ModernLearningExperiences
#RethinkLearning
...

See More

See Less
Make eLearning fun and engage your audience by adding drag and drop interactions to your courses! Check out our new Learning Hub for extensive tutorials on how you can add them to your courses today. Learn more: elearning.adobe.com/learning_hub
...

See More

See Less
Did you know that Adobe eLearning World 2020 witnessed over 12,000 registrations from 100+ countries? This year promises to be bigger and better! Get ready for one of the biggest online eLearning events - Adobe eLearning World 2021. Register now to join us this September: www.adobeelearningworld.com?ag=AEW-SP
...

See More

See Less
Drive learner engagement through certifications, award gamification points, and badges for positive reinforcement with Adobe Captivate Prime LMS. Request for a demo today adobe.ly/3prT2Fe
#ModernLearningExperiences
#RethinkLearning
...

See More

See Less