37% off on Adobe Captivate Certificate Program
Las Vegas, Oct 2nd 2019 (Discounted Price $499)
Learn more
37% off on Adobe Captivate Certificate Program
Las Vegas, Oct 2nd 2019 (Discounted Price $499)
Learn more
June 22, 2018
Atrasando o próximo código em segundos.
Atrasando o próximo código em segundos.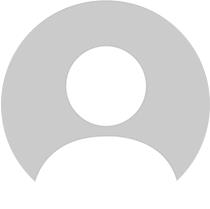 Como está você, espero que bem!
Dando sequência a Ações Avançadas no Captivate 2017, vou apresentar um código que atrasa em segundos a próxima ação.
Imagine que você deseja criar uma balão e deseja que o mesmo fique por um determinado tempo na tela, uns 15 segundos para que haja tempo de leitura.
Para isso, adicionamos uma Ação Avançada chamada de Atrasar Próximas ações em: e você entra com uma literal com o valor desejado, vejamos na imagem a seguir:
A Ação que adicionei, fará com que, o slide demore 10 segundo antes de continuar.
Você poderá atribuir essa ação para diversos Comandos, diversas tipos de ações. É uma Ação bem interessante para leitura do slide, apresentação de uma imagem, Gamificações entre outros.
Abraços e até o próximo tutorial.
Fabio Oliveira – Fojool
Especialista em tecnologias Adobe eLearning Suite, Technical Communication Suite e Creative Cloud. Design Gráfico, Instrutor e Consultor em Tecnologias eLearning.
Subscribe to our newsletter
That's it! Thank you for subscribing to our newsletter!
Adobe Captivate
Download a 30 days free trial.
No credit card required.
Adobe Captivate Specialist
37% Off on Adobe Captivate
Certificate Program in Las Vegas, Oct 2nd, 2019