37% off on Adobe Captivate Certificate Program
Las Vegas, Oct 2nd 2019 (Discounted Price $499)
Learn more
37% off on Adobe Captivate Certificate Program
Las Vegas, Oct 2nd 2019 (Discounted Price $499)
Learn more
July 20, 2018
Storyboarding in Adobe Captivate (2017 or Draft App) vs. Microsoft PowerPoint
Storyboarding in Adobe Captivate (2017 or Draft App) vs. Microsoft PowerPoint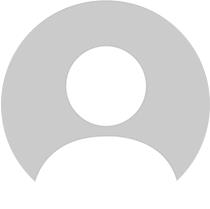 Storyboarding in Adobe Captivate (2017 or Draft App) vs. Microsoft PowerPoint
Over the years we have watched Adobe Captivate evolve into one of the leading tools for developing rapid learning solutions.
However, it is still amazing that so many Adobe Captive users choose to storyboard their content in Microsoft PowerPoint.  Then import the PowerPoint presentation into Adobe Captivate.  Many times users experience issues with this process.
After importing their Microsoft PowerPoint presentation into Adobe Captivate (no matter which version), they experience issues with audio, syncing and updating slide changes, animations, graphics and the list goes on.  There are several examples of these issues posted throughout the Adobe Captivate Forum.   There is nothing against using Microsoft PowerPoint because it is a great tool and probably meets the needs of thousands every day.
Depending on whether your project content is provided by a client or one that is personal; you decide which application is best to use.
If you have the opportunity, try storyboarding that content in Adobe Captivate 2017 or even using the Adobe Captivate Draft App.   Using Adobe Captivate Draft App allows the user to rapidly storyboard, share that storyboard for review, import seamlessly into Adobe Captivate versions 9 and up and there are many more useful features available.
Now, it is understandable that we all have our preferences, but stay open to trying something new and different.  Change can be a good thing.
Instructional Design Specialist at a Technology Company for 20 years.  Masters of Science Degree in Instructional Design and Technology and is a Certified Adobe Captivate Specialist
Subscribe to our newsletter
That's it! Thank you for subscribing to our newsletter!
Adobe Captivate
Download a 30 days free trial.
No credit card required.
Adobe Captivate Specialist
37% Off on Adobe Captivate
Certificate Program in Las Vegas, Oct 2nd, 2019