37% off on Adobe Captivate Certificate Program
Las Vegas, Oct 2nd 2019 (Discounted Price $499)
Learn more
37% off on Adobe Captivate Certificate Program
Las Vegas, Oct 2nd 2019 (Discounted Price $499)
Learn more
May 29, 2017
Criando campo de texto com validação e atribuindo variável – Parte 2
Criando campo de texto com validação e atribuindo variável – Parte 2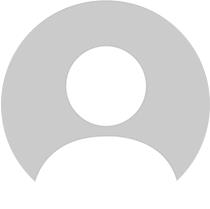 Nesta segunda parte de como criar um campo de texto, vou ensinar a bloquear o campo para que as pessoas não passem para o proximo slide com um nome vazio.
Iremos bloquear utilizando Ações Avançadas e Variaveis é bem interessante quando começamos a travar ou criar uma maior interatividade em nossos projetos educacionais, fazendo com que as pessoas se engajem, participem mais e não ficar apenas pulando slide por slide.
Abraços.
Fabio Oliveira
Especialista em tecnologias Adobe eLearning Suite, Technical Communication Suite e Creative Cloud. Design Gráfico, Instrutor e Consultor em Tecnologias eLearning.
Subscribe to our newsletter
That's it! Thank you for subscribing to our newsletter!
Adobe Captivate
Download a 30 days free trial.
No credit card required.
Adobe Captivate Specialist
37% Off on Adobe Captivate
Certificate Program in Las Vegas, Oct 2nd, 2019