37% off on Adobe Captivate Certificate Program
Las Vegas, Oct 2nd 2019 (Discounted Price $499)
Learn more
37% off on Adobe Captivate Certificate Program
Las Vegas, Oct 2nd 2019 (Discounted Price $499)
Learn more
October 20, 2017
Alterando o tamanho de palco em projetos em branco
Alterando o tamanho de palco em projetos em branco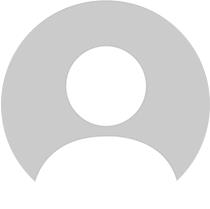 Como está, espero que bem!
Vamos a mais um tutorial Adobe Captivate 2017, vamos tratar do assunto tamanho de palco, como alterar.
Sempre que iniciamos um novo Projeto Vazio, definimos o tamanho de tela logo no inicio, vejamos a imagem a seguir apontado pela seta.
Quando você define o tamanho do palco e depois resolve mudar o tamanho se pergunta, como faço para alterar o tamanho do palco? Muitos fecham o projeto e iniciam um novo.
Vou mostrar que não é preciso encerrar o projeto criado para poder alterar o tamanho de palco.
Com o projeto aberto, clique sobre Modificar > Reescalonar Projeto, vejamos a imagem a seguir:
Em seguida, teremos a janela para modificarmos os valores do palco.
Onde temos o circulo sobre os valores, indica valores atuais do palco, caso queira definir um novo valor, poderá alterar por porcentagem % ou Largura ou Altura.
Vejamos a imagem a seguir:
Utilize sempre este caminho para fazer alterações no tamanho do palco sem a necessidade de encerrar e criar um novo.
Até um próximo tutorial.
Abraços
Fabio Olivieira (Fojool)
Especialista em tecnologias Adobe eLearning Suite, Technical Communication Suite e Creative Cloud. Design Gráfico, Instrutor e Consultor em Tecnologias eLearning.
Subscribe to our newsletter
That's it! Thank you for subscribing to our newsletter!
Adobe Captivate
Download a 30 days free trial.
No credit card required.
Adobe Captivate Specialist
37% Off on Adobe Captivate
Certificate Program in Las Vegas, Oct 2nd, 2019