37% off on Adobe Captivate Certificate Program
Las Vegas, Oct 2nd 2019 (Discounted Price $499)
Learn more
37% off on Adobe Captivate Certificate Program
Las Vegas, Oct 2nd 2019 (Discounted Price $499)
Learn more
November 4, 2017
Como visualizar os paineis, que considera importantes em um projeto.
Como visualizar os paineis, que considera importantes em um projeto.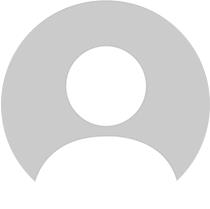 Como todo software Adobe o Captivate também tem seus paineis de ajuda e propriedades.
Alguns desse painéis não ficam visíveis o tempo todo, precisamos habilita-los para por utilizar seus recursos, estarei mostrando alguns desse paineis que considera importantes, vamos lá.
Para habilitar os painéis, vá ao menu Janela (Window) e escolha o painel desejado, neste caso mostrai o painel Anotações de Slide, vejamos as figura a seguir:
Após clicar em Anotações do Slide, vera na parte inferior junto Linha de tempo (Timeline) o painel, vejamos a imagem a seguir:
Clicando no sinal de + podemos adicionar as observações nos Slides.
Você poderá adicionar comentários para cada Slide, fazendo anotações sobre o slide ou sobre o projeto para os demais desenvolvedores.
Observe que temos também um botão para converter o texto em Audio ou seja, as anotações serão modificadas para Fala, isso e muito bom e importante para a questão
acessibilidade, como eu já venho mencionando a muito tempo, o Captivate tem diversos recursos de acessibilidade por padrão.
No próximo tutorial sobre os painéis, falarei sobre o de Informações do Projeto.
Abraços
Fabio Oliveira (Fojool)
Especialista em tecnologias Adobe eLearning Suite, Technical Communication Suite e Creative Cloud. Design Gráfico, Instrutor e Consultor em Tecnologias eLearning.
Subscribe to our newsletter
That's it! Thank you for subscribing to our newsletter!
Adobe Captivate
Download a 30 days free trial.
No credit card required.
Adobe Captivate Specialist
37% Off on Adobe Captivate
Certificate Program in Las Vegas, Oct 2nd, 2019