37% off on Adobe Captivate Certificate Program
Las Vegas, Oct 2nd 2019 (Discounted Price $499)
Learn more
37% off on Adobe Captivate Certificate Program
Las Vegas, Oct 2nd 2019 (Discounted Price $499)
Learn more
January 4, 2018
Adicionando cores a paleta de cores do Captivate 2017
Adicionando cores a paleta de cores do Captivate 2017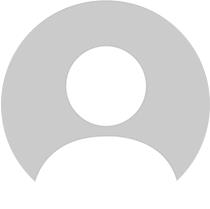 Quando temos um projeto e necessitamos aplicar as mesmas cores em Formas, nos perguntamos, como colocar esta cor especifica na paleta de cores.
Vou mostrar neste tutorial, como criar e adicionar cores a sua paleta ou trazer de outros softwares como Adobe Illustrator ou Photoshop e atribuir no Adobe Captivate 2017.
Primeiro vamos ao menu Janela > Gerenciador de Amostras como mostra a imagem a seguir.
Assim que aberto o painel Gerenciamento de Cores, teremos opções para carregar uma paleta externa ou salvar uma nova paleta, vejamos a imagem a seguir:
Obs.: Caso queira poderá neste momento carregar paletas de outro software como Adobe Illustrator, basta escolher paletas com extensão .ASE
Para adicionar um valor RGB ou hexadecimal a paleta, basta clicar sobre o ícone Escolher Cor, vejamos a imagem a seguir:
A seguir, teremos o painel seletor de cores ou poderemos ajustar pelos valores em HSB, RGB e Hexadecimal, caso não entenda os padrões de cores, pesquise por tabela de cores HSB e RGB.
Caso queira um cor especifica exemplo, cor de alguma imagem, basta utilizar o conta gotas.
Assim que definida a cor, basta adicionar um nome e clicar em Ok para finalizar.
Até o próximo tutorial.
Fabio Oliveira (Fojool)
Especialista em tecnologias Adobe eLearning Suite, Technical Communication Suite e Creative Cloud. Design Gráfico, Instrutor e Consultor em Tecnologias eLearning.
Subscribe to our newsletter
That's it! Thank you for subscribing to our newsletter!
Adobe Captivate
Download a 30 days free trial.
No credit card required.
Adobe Captivate Specialist
37% Off on Adobe Captivate
Certificate Program in Las Vegas, Oct 2nd, 2019